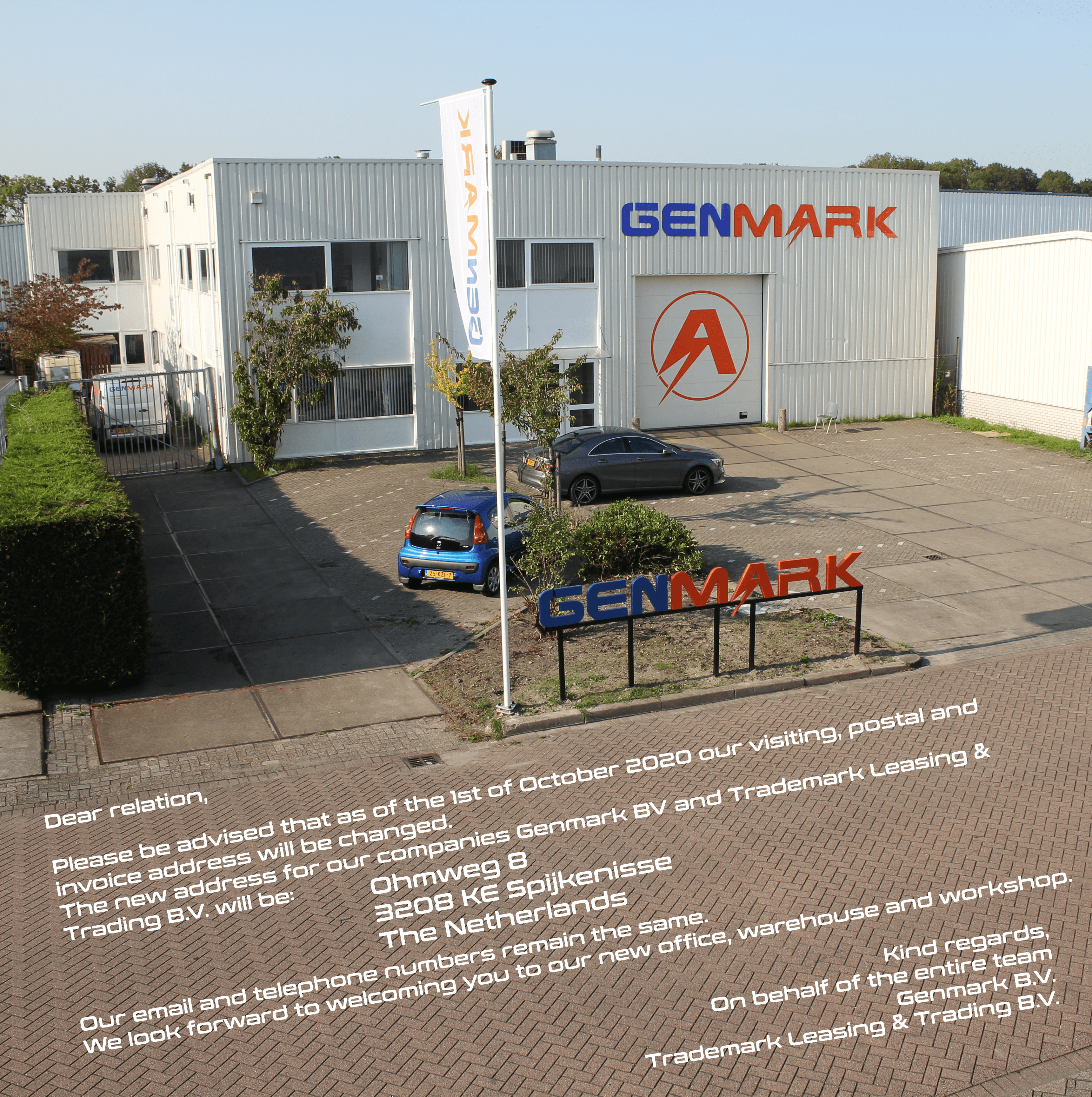 Change of address Genmark office and workshop
As of the 1st of October 2020 our visiting, postal and invoice address will be changed.
The new address for our companies Genmark BV and Trademark Leasing & Trading B.V.
Ohmweg 8
3208 KE Spijkenisse
The Netherlands
Our email and telephone numbers remain the same.
We look forward to welcoming you to our new office, warehouse and workshop!
In case you have any questions please do not hesitate to contact us.