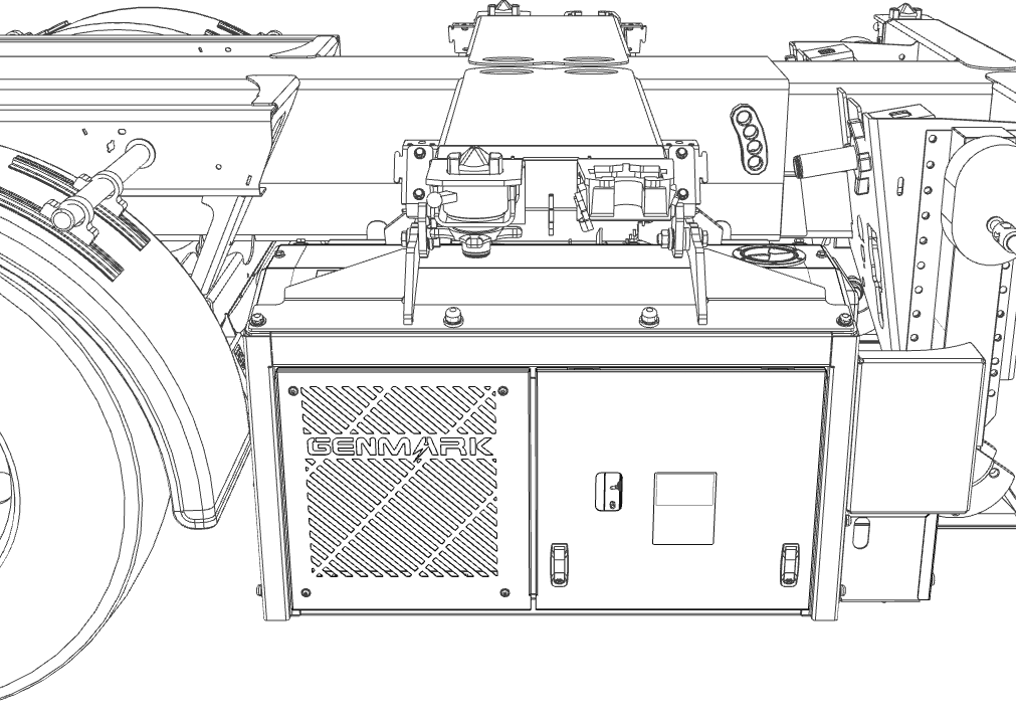 From Autodesk to the chassis
At Genmark, whatever your request, our team of engineers will do everything possible to bring you the best solution.
We keep in close touch with major chassis manufacturers. This way we can guarantee maximum ground clearance, safety and the most efficient way of mounting your genset.
Our gensets fit an increasing number of frames of various manufacturers.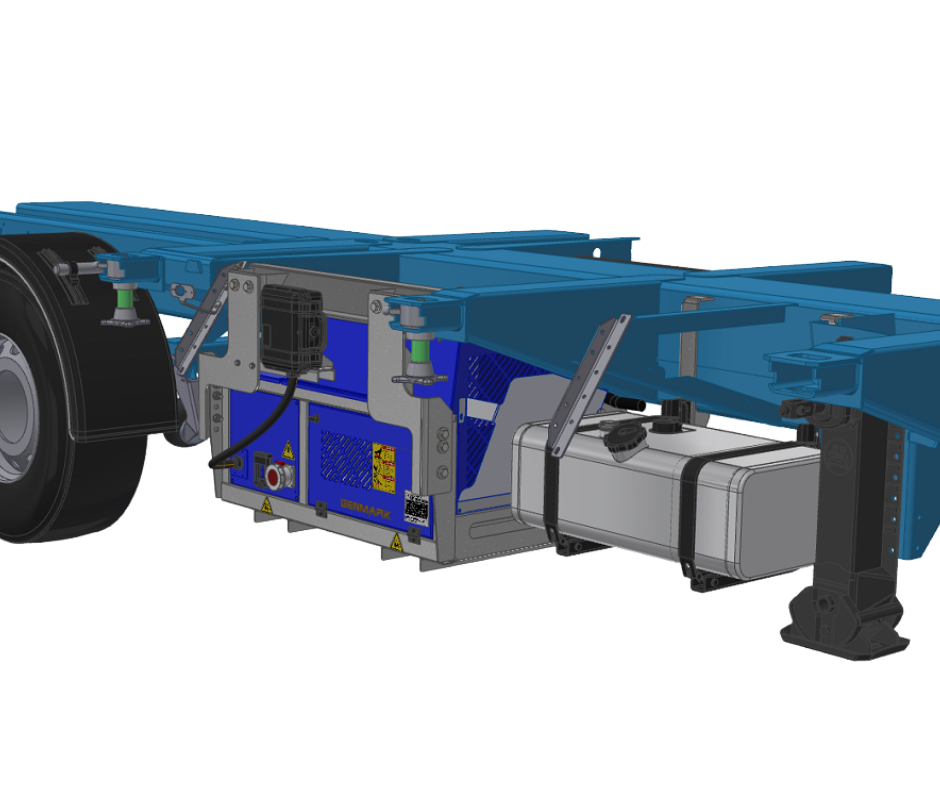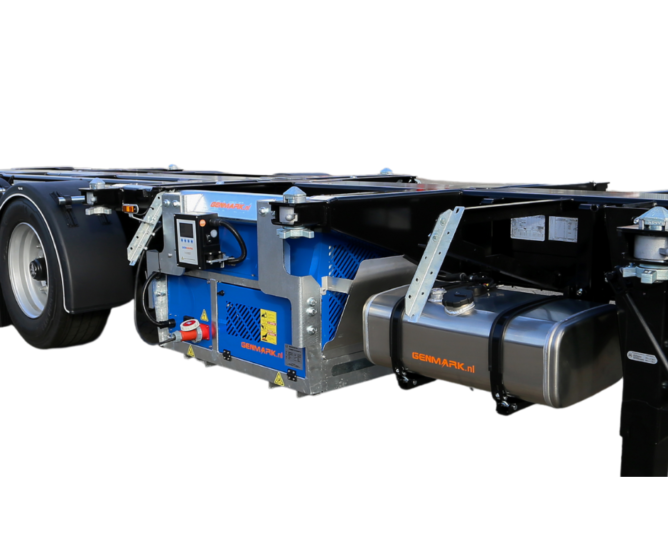 Here is an example of a custom solution for D-TEC frames. Because of the limited space available, the choice was made to install the fuel tank separately and put the genset on the side of the trailer.