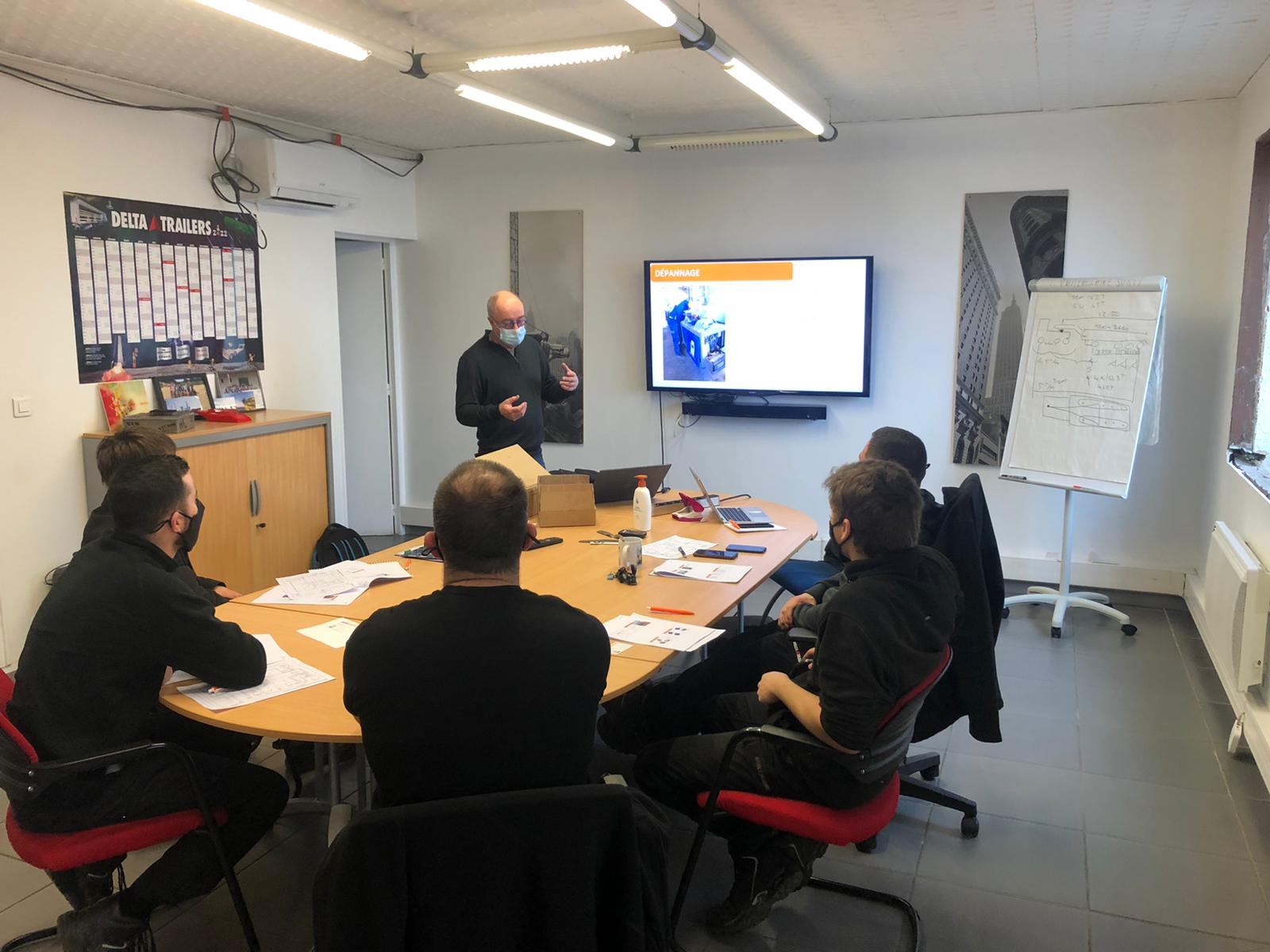 At Genmark, we make every effort to ensure that our service centers have all the tools necessary to provide after-sales service.
Gert enjoys training new talent, for a long time now he is travelling all around our +60 services centers all around the world to train them.
In 1980, Gert graduated from the Technical Senior Secondary School (MTS) and started working as a refrigerated container mechanic. He now shares his knowledge and experience by training mechanics, which he does with great pleasure.
As an experienced mechanic, Gert already enjoyed helping newcomers to the profession. This is his main task today. "A few years ago, Jim VODEGEL (Genmark's Managing Director) asked me if I wanted to provide training for Genmark service centers and the company's in-house mechanics. In the meantime, I have developed a training course which I use for training throughout Europe.»
Gert has conducted his training courses in Germany, England, Belgium, France, Italy and Poland. "The training sessions are simple. I don't like endless theories and neither do most mechanics. That's why I made the theory as visual as possible and emphasized the practice."
In the years to come, Gert hopes to give his training courses in many other places around the world. "It's cool to see mechanics from all over the world working with our generator sets, and it's fantastic to have the privilege of being their trainer."